Fully remote, hybrid, some students staying home? Teachers have to be ready for everything this year. The "Not So Distant Learning" course will guide you through every step of preparing for an uncertain year. By the end of the course, you will have a plan for how to engage students wherever they are.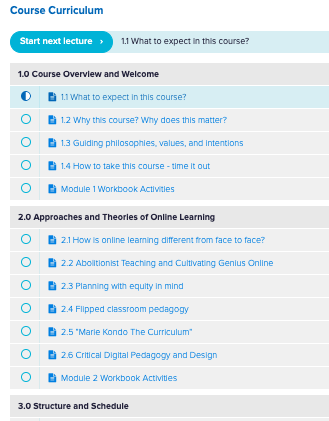 Step-by-step Planning Guide
engages participants in a higher level step-by-step planning process of a comprehensive remote and hybrid plan
directly addresses antiracist teaching and has a deep emphasis on how to support students' social-emotional needs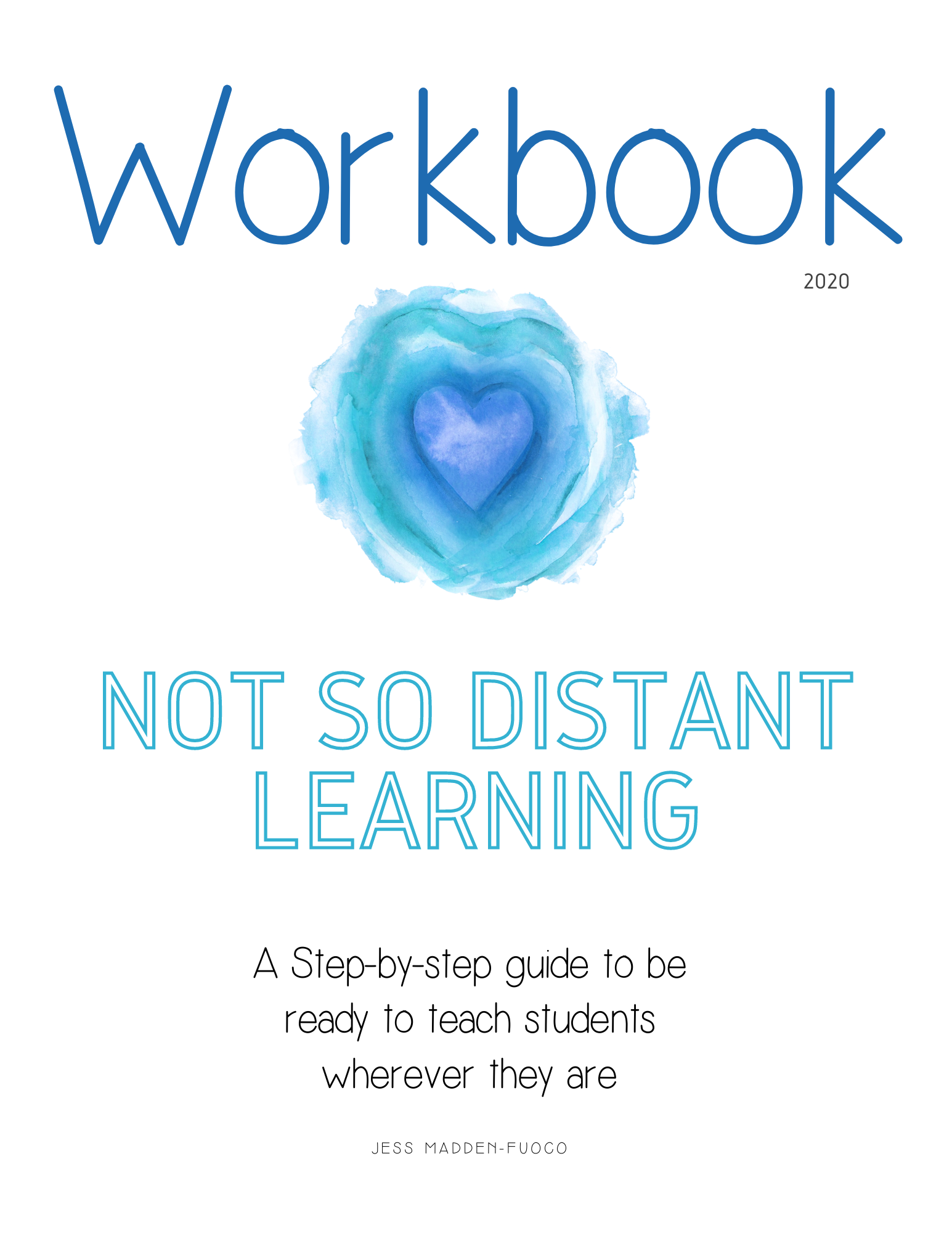 Workbook + Team Activities
includes a printable workbook, which will include space for people to reflect and plan as they progress through each module, thus supporting their growth in becoming adaptive experts
has optional team activities for each module, which could be very useful for school-based teams to use with one another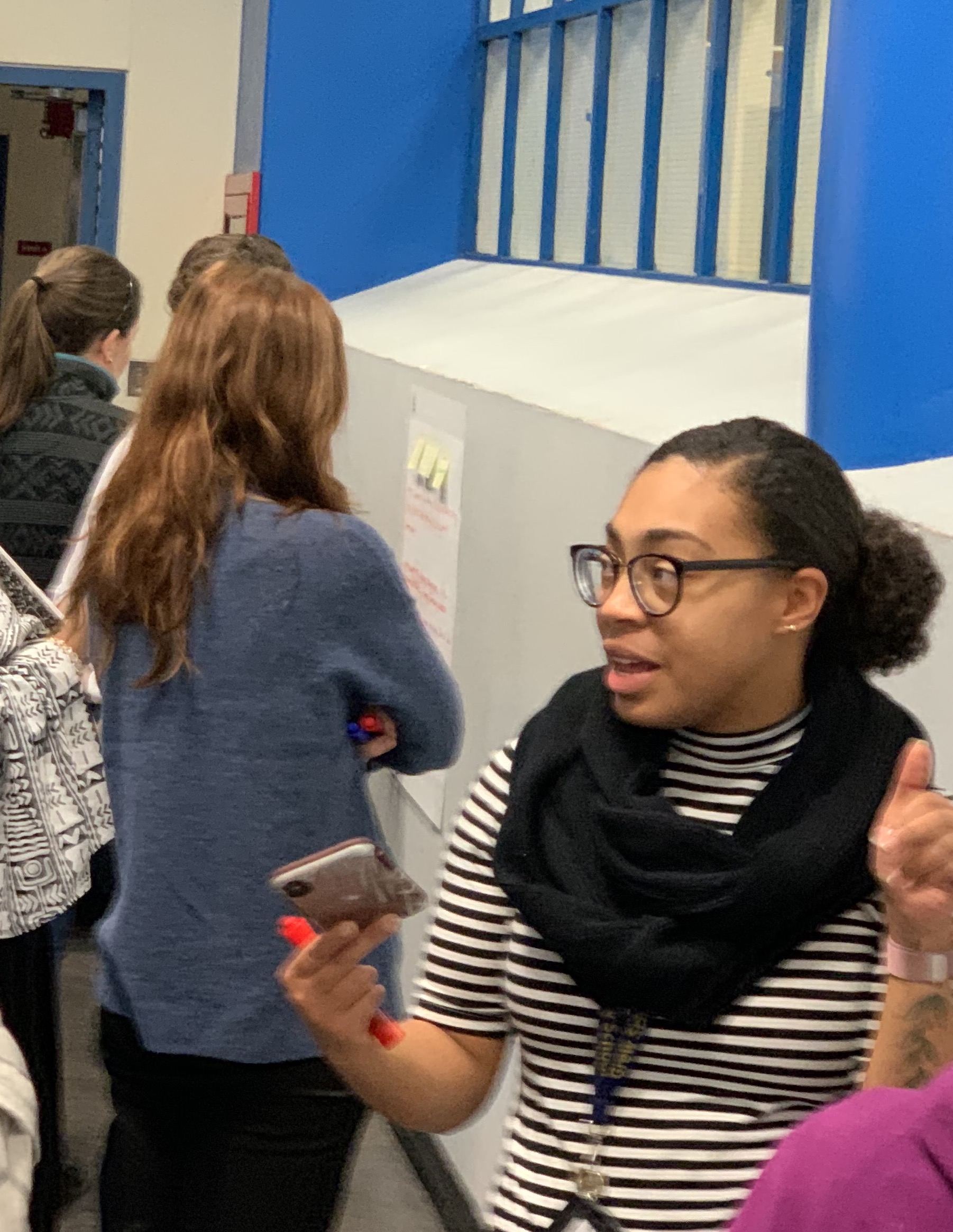 Examples from Teachers
will feature differentiated examples/models of products created by teachers of early childhood, elementary, and secondary, by teachers of English Language Learners and students with disabilities; and by teachers of every subject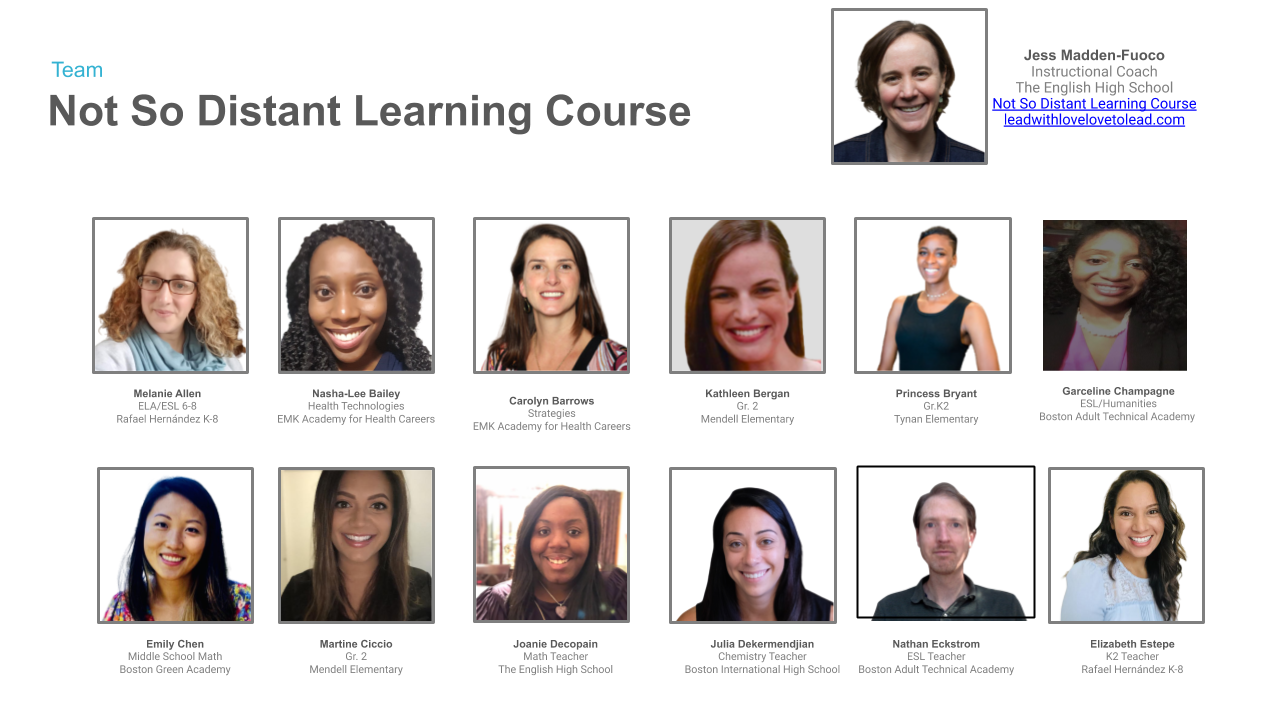 What teachers say about the course
"The incredible wealth of information in the modules is one of many reasons to take this course. I am walking out of this course with so many ideas for how to make remote learning a successful experience for my students. This class provides real solutions to real problems. And best of all, it's for teachers by teachers!"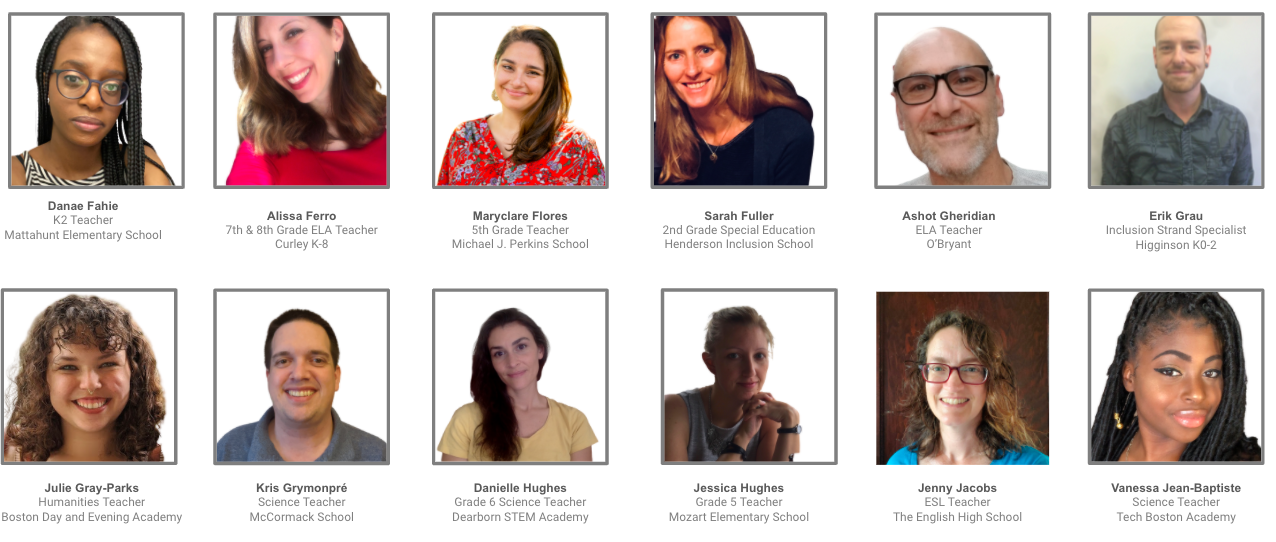 "This course makes the year seem WAY less overwhelming, as there are things we can do and resources we can use to work with our students to be our best selves this year!" 
"This course helped me to wrap my mind around remote learning. Great ways to think about how to design your curriculum and daily lessons. Got me thinking beyond the norms and onto the future!"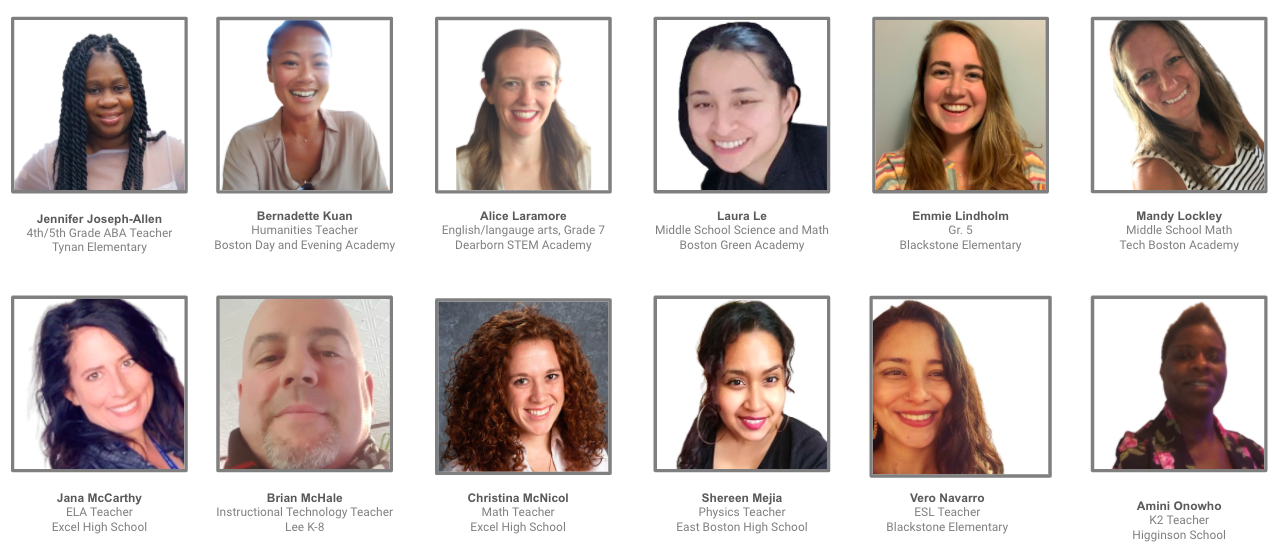 "This course is an incredible way to organize your thinking and formulate a system that will work for teaching remotely. This course brought me a lot of joy. Thank you." 
"If you are feeling lost and overwhelmed, this course is a guiding light and it helps you revive the teacher spirit that is already within!"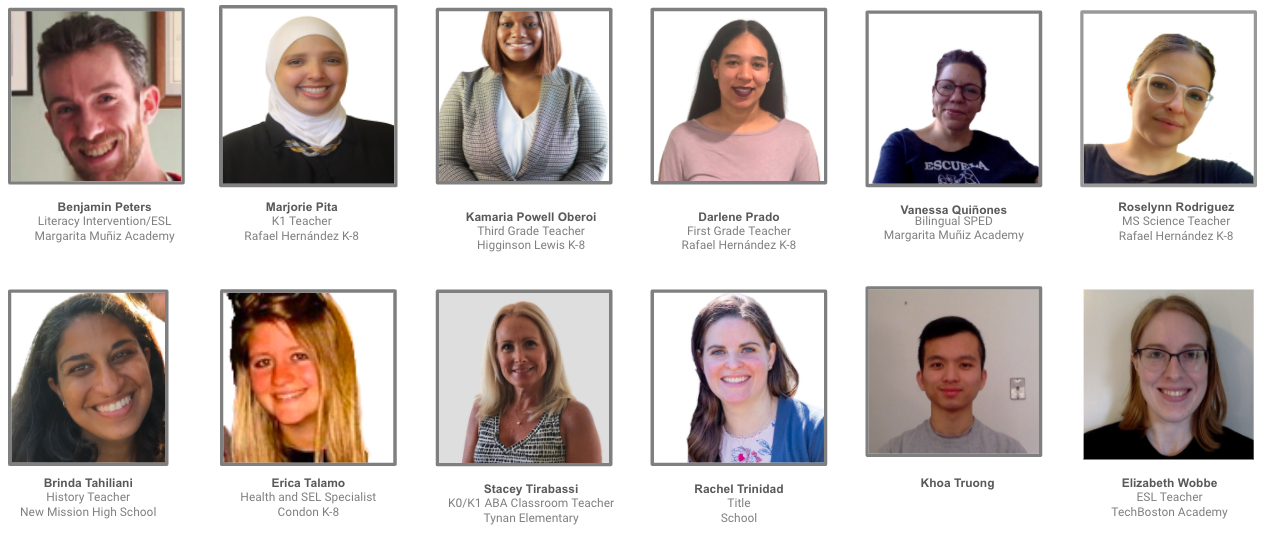 "All summer, I was volunteering to be on every task-force, committee, and attending on-line lectures with the hopes of gaining clarity on planning for my classes to support my students in the best possible way. I was floundering until I got accepted to pilot the Not So Distant Learning course and the clouds went away and the sun came out shining a clear new path forward during these trying times!" 
Course Curriculum
Click the arrow at the bottom to see all the modules!
What people say about taking courses with Jess....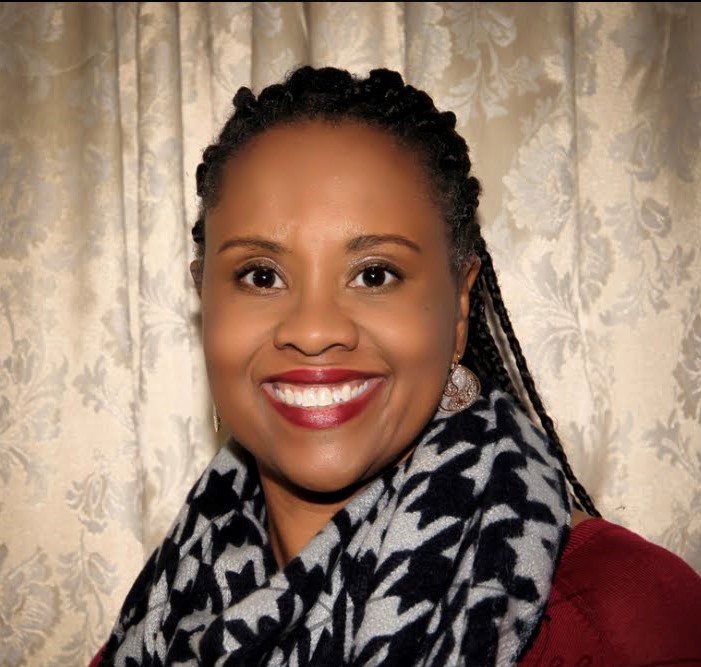 Monica Hall, Leadership Development Specialist, Boston Public Schools
I have found Jess to be a facilitator who applies adult learning theory that maximizes each learning experience. She values the knowledge and skills each learner brings to the table and adapts her instruction to meet their needs. During school closure, I witnessed Jess quickly adjusting content and delivery to support staff. Her calm and firm demeanor is a constant that provides the nurturing environment that adult learners need as they continue to explore uncharted waters during the reopening of schools. Without reservation, I recommend people taking a course with Jess. The course participants will walk away with resources and learning that can be immediately applied to their work.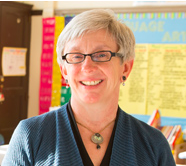 Mary Driscoll, Elementary Superintendent, Boston Public Schools
I have had the opportunity to work with Jess as a co-designer and co-facilitator of adult learning in several settings and have been consistently impressed with the knowledge, skill and passion she brings to the work of creating effective adult learning experiences. In each of these endeavors Jess was highly professional and goal oriented. She kept the experience of the learner at the center of all decisions and used feedback from each session to improve the planning and execution of the next one. Jess is an educational leader who brings a high degree of expertise, instructional rigor, and cultural competence to her work in service of adult learning.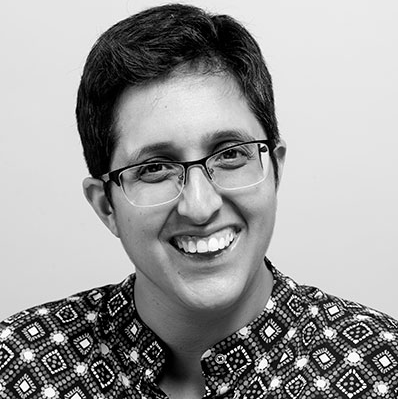 Neema Avashia, 8th Grade Civics Teacher, McCormack School
What I have come to understand about Jess is this: She is a teacher first. Her work is always grounded in strong instructional practice. Her professional development courses are rich in both content and pedagogy. Jess models high quality instruction for teachers, and is able to do that because she has a deep understanding of instruction herself. For me, Jess's leadership in BPS is hugely important for this reason: She brings to the district the qualities that all schools should be able to expect of their leaders: experience, knowledge, relationships, and deep sense of purpose.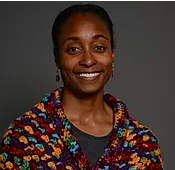 Ariel Velez, 6th Grade Teacher, Boston Green Academy
Jess's professional development training has helped me to grow as a teacher. I appreciate that Jess presents us with clear focus areas and then provides us with strategies and activities to help teachers meet these goals in the classroom. I appreciate the fact that Jess not only shares her own vast knowledge, but encourages teachers to learn from each other by sharing what they are doing in their classrooms. Jess has helped me to be a more reflective teacher, and has reinforced the idea that teachers should always be growing and improving their practice.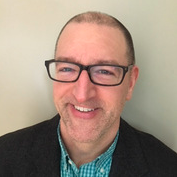 Mark Lonergan, Instructional Coach and Networker, Boston Public Schools
I have so much respect for Jess because she's a leader who still gets what it means to be a teacher. She runs full-day PD sessions for 50+ people and makes the session feel relevant, engaging, and fun for all. She's also an educator who is always so clearly and passionately focused on improving teaching and learning. She's able to have tough conversations, whether it's leading a diverse group of educators to talk about implicit bias, steering assistant superintendents, or coaching teachers 1-on-1. And she has a big picture/systems thinking view that is essential for effective teachers and leaders in Boston.

Melanie Allen, 6th - 8th ELA Grade Teacher, Hernández K-8 School
I have been lucky enough to learn alongside Jess Madden-Fuoco on and off for several years. She designs classes that give teachers more than information. Because she focuses on application and sharing knowledge among the teachers in the class, we actually have the time to create plans that we use the next day, week, or year. When COVID struck, the way Jess moved our latest Restorative Justice class online gave me immediate concrete ideas for how to plan my own remote learning classes. Jess brings in the work of other people from whom I want to learn, from researchers to leaders in racial and educational justice to colleagues in my own district whose brilliance I didn't yet know. The most important challenge facing teachers in 2020 is creating online learning experiences that meet the needs of all our children, especially those who are marginalized and who have been most negatively affected by the dual attacks from COVID and systemic racism. I'm so glad I have the opportunity to tackle this challenge alongside Jess.